Adding pattern to one wall in the hall bath with a stencil has brought in a nice dose of happy charm. I love it! Now if I could just photograph this small space to represent how it looks in person...this part of the project has not been easy to accomplish. A few tilted shots seem to help, hope you don't feel dizzy!
(And by the way, my husband did wrap up my dream camera this holiday! But, can you believe the wrong lens was sent? Once it arrives I hope to see some improvement in the photo department of this blog.)
before
after
The height of the room seems to have increased!
Are the reminders on the chalkboard helping? I actually think they are! Written backwards, when Isabella and Max face the mirror the list becomes legible.
A big thanks to
Whitewall & Co.
, who made this custom stencil for me. I'm sure to use it again someday, somewhere...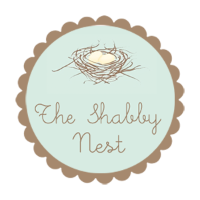 p.s. I'm linking up this post to Wendy's Frugal Friday's Linky Party!